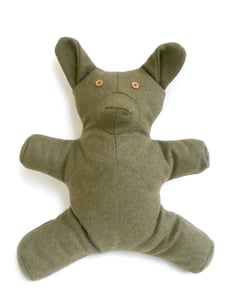 $

75.00
Occasionally, we come across some great materials and deviate a little from the felt for limited runs of bears. This guy is great. Moss-colored, 100% wool, iIt's thick, like coating-thick, and holds shape great. Look for more small-runs as we find different materials.
100% Wool, vintage buttons, organic cotton stuffing.
Wolf&Bears are approximately 21" tall and 16" wide.